An intimate and honest account of a desperate search for the meaning of life.
A woman in crisis drives to the mountains in the hope that she can recover by writing in solitude. However, she does not foresee that wounded people recognise and help each other, and she is taken in by a family who have survived a very difficult experience.
The need to listen and explain, the importance of saying things, empathy, tenderness and shared grief will lead the author, in conversation after conversation, to reconstruct a family story that is a desperate love song to life in the high hills.
A novel about mountains, loneliness and effort, about writing, about the simple power of sincerity and empathy, about how we heal each other with words, silences and presence.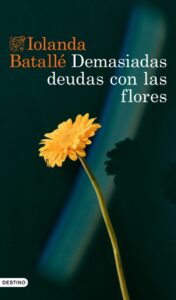 Spanish edition by Destino