Follow the outrageously entertaining adventures of Danny Dingle, the schoolboy inventor, and his
best  friend  Percy  as  they  collect  cool  stuff  for their  box  of  fantastic  finds  and  pull  out  all  the
stops to beat the evil genius Gareth Trumpshaw.
Filled  with  comical  line  drawings  and  crazy typesetting,  children  will  love  the  visual  focus
of this book, perfect for reluctant readers. The jam-packed illustrations and hilarious story will
keep them laughing-out-loud for hours.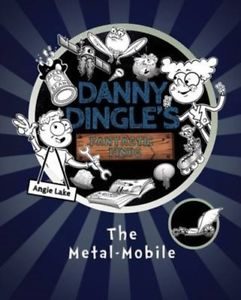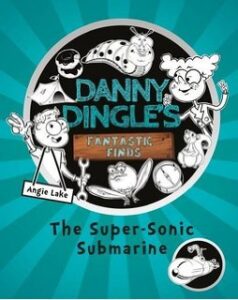 Book #1: THE METAL MOBILE
Danny and Percy know that they have to pull out all the stops to beat Danny's arch enemy, Gareth Trumpshaw, who's an evil genius, with an evil genius dad. (They're also big fat cheaters!)
Can Dad's special brew of super-fizzy cola save the day? Or will it be down to Superdog to come to the rescue yet again?
Book #2: THE SUPER-SONIC SUBMARINE
Danny Dingle, our favourite AMAZING super-inventor, is back and this time he's joining the SCOUTS! (Everyone knows that stands for Spy Club Only for Ultra-Terrific Spies, don't they?)
Faced with the perilous prospect of a camping trip to 'Sunny' Scotland, can Danny and Percy save the day? And more importantly, could Danny be building the coolest super-sonic submarine EVER