The Stories without Borders series, published jointly with the Values collection (The Monkey Queen, Alex & Gandhi), aims to influence the education of children from 6 to 10 years old with the dissemination of fundamental values ​​of our society. The Stories without Borders books deal with issues of self-esteem,  effort, the value of dialogue, joy and solidarity.
VI. The Ogre and Grandma Lola

The ogre has been in a bad mood for a long time and has got a really heavy cold. He attacks the people of the village, destroys their houses and nobody knows why; only grandma Lola is able to see him and help him.
This new title from the "Valores" collection – which in each book highlights a particular theme – is a fable about the value of peace. Through this story, young readers will come to realize that peace is something as simple as respecting each other: sharing the housework among all the family, sharing toys, or understanding that not all boys and girls are the same and neither can they do the same things.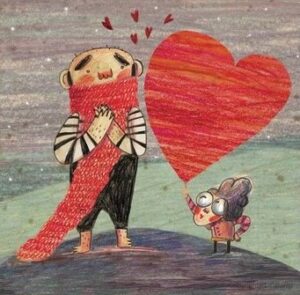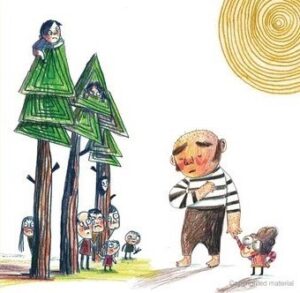 ___
I. Captain Ham

Captain Ham is a pirate who is only worried about himself and his sandwiches. Until one day he lifts his nose up from his loaf of bread and realizes that around him are people with problems a lot more serious than his.
II. The Bad Mood Castle

This tale tells the story of Caroline, a really clever girl who knows that problems, when approached cheerfully, are less of a problem. Life is a lot better if your pockets are full of happiness.
III. UUUH! GRR!!
Words, if we use them well, are a great invention! They help us! Thanks to words we can explain our problems, say what we're thinking and find a solution together. This fantastic thing is called "talking"…
IV. New Boots

Even witches have to make an effort to get what they want. Romualda is a bit lazy and this time magic is going to be no use to her. Read on and you'll see. The effort is worth it.
V. SuperJules and the Secret Weapon

SuperJules, who at the beginning of this story doesn't have much self-esteem, wants to be a superhero but he doesn't know how. Fortunately, SuperJules discovers that to appreciate yourself you don't need to know how to fly or have X-Ray vision.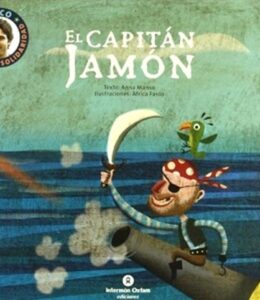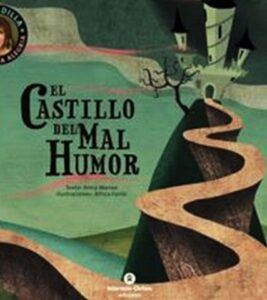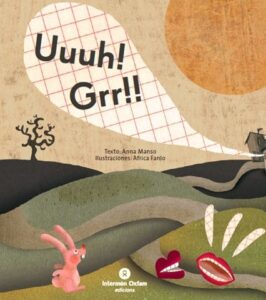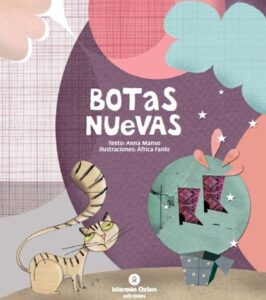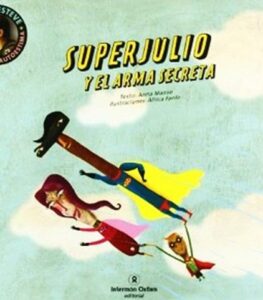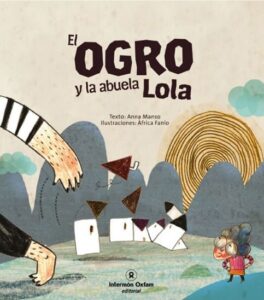 English sample translation available
Institut Ramon Llull translation Grant