Three best friends – Luise, a political anti-Nazi activist, Maria, a Jewish woman whose destiny is uncertain and Anni who loves a man who is a member of the Gestapo – each of them living in Nazi Germany, each of them in great danger.
An unforgivable mistake destroys their friendship.
Now almost 85 years later, young American June discovers that her late grandmother, Luise, immigrated to the USA from Germany in 1936. She also inherits a restaurant in Manhattan but she only owns one third of it. June is supposed to give the other two thirds to her grandmother's missing friends or their heirs. June, who is unhappy in her job and her relationship, heads off to New York in search of her roots and the other two heirs.
Thanks to her grandmother's mysterious legacy, June not only discovers more about the life of the women in exile back then but also about herself.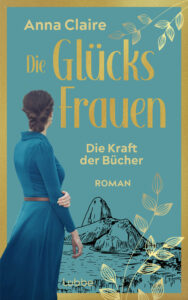 Vol.02 – June 2024