A picture book full of hope and peace.
Brussels, 25th of December 1914. In the middle of the First World War, a ceasefire is declared. An oasis of peace that will last only one day. Christmas Day.
After laying down their arms, the combatants on both sides emerge from the trenches and share memories and chocolate and, finally, play a game of football. And often the most extraordinary things catch you where you least expect them!
A historical episode adapted for children.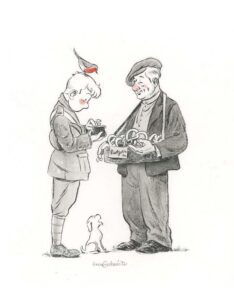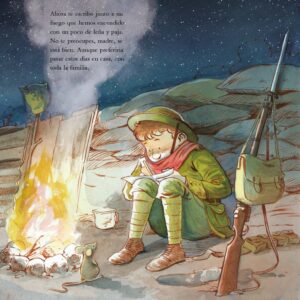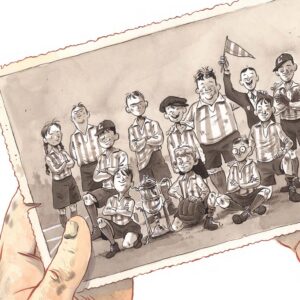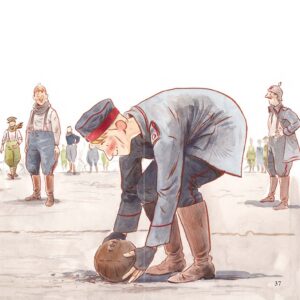 Tom, Inktober 2022