Three great adventures of a brave girl and the best horse in the Wild West.
In the mountains of Appalachia, during the harsh years of the Great Depression, Molly Wind and her horse Carson live a thousand adventures on their rides, bringing library books to the most isolated farms. Some may think Molly is just a 10-year-old girl, but she knows she's much more —she's a librarian on horseback!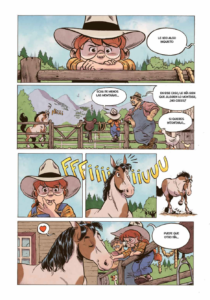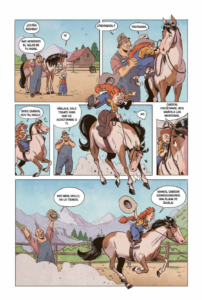 3 stories of 50 pages each coloured by Toni Vicent. Bind-up edition 160 pages.
Series inspired by the women who worked at the Pack Horse Library in the thirties in Kentucky.