Jimmy doesn't have it easy. Nobody in his house is normal, least of all his father, who's a professional magician, although a rather bad one, to be honest.
It seems like something's always exploding, or his white rabbits are running away. And the other family members also make for a chaotic home life: the annoying little sister, Susi; the grandma, who loves to experiment; Aunt Martha, who has body odor; and the cat, Molly.
Only one thing for Jimmy to do: keep his cool! And write about his crazy life in a comic-book diary.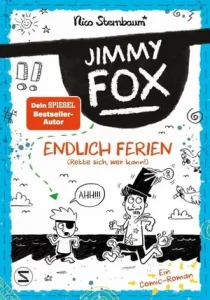 Book 2 to be published in Spring 2023