A job offer that leads to inhospitable places. A letter hidden for years in the White House. A girl with a tattoo of an owl, the immortality of Faulkner, Einstein and Mark Twain. A mother and daughter discussing motherhood. Biblical reflections on the silence of a fly. A permanently locked storage room and boot or a funeral rehearsal.
All of them causes or consequences of regrets. Some can be identified with the naked eye, others are discovered with the passage of time and some need modern digital X-ray techniques to be detected.
Andrea Mayo surprises us again with her direct, naked and clear-sighted style. An explosive combination of comedy and tragedy depending on the distance from which one observes life itself.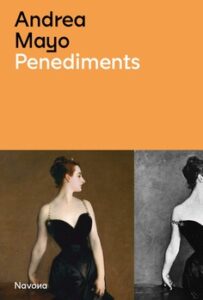 Cover of the Catalan edition