Can she help him break the dark blood-curse?
Gemma Stone is a modern-day witch who uses social media to teach people how to harness the power of nature in their everyday lives.
One day she meets the attractive and mysterious Darren. He needs help to break the forbidden blood-curse he is under. The curse forces him to keep silent about certain pieces of explosive information. The very first time they meet, Gemma and Darren feel a magical attraction to each other, and the more time they spend together, the deeper their connection grows.
But Darren hasn't told Gemma the whole truth, and the closer they get to the solution, the closer Gemma comes to Darren's darkest secrets…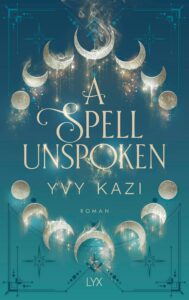 Vol.02 – September 2023